How to train your dragon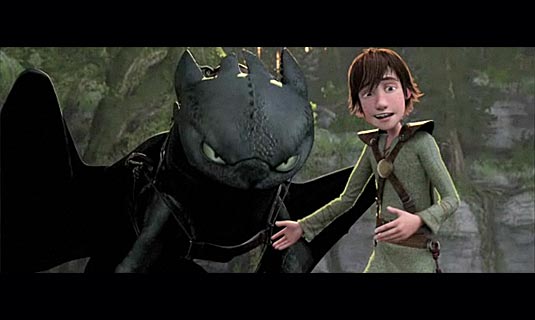 I just watched How to train your dragon in IMAX 3D with the animators from work and have to say I am very impressed. This movie is by far Dreamwork's best, not only are the character animation beautifully stunning but the story that holds it all together works for the most part fluidly. As with any story, there are a lot of areas where it can get too cliche and predictable, but I'm happy to say that this isn't the case here. I suspect the story guys at DW must have worked and re-worked this to get it this good.
Character animation was one of the best, if not the best I've seen. The best characters were Hiccup and his father; they felt so believable consistently throughout the movie. The acting and performance was incredible to say the least. Really excellent work.
Special effects were really great too as is the music. Overall, everything holds together very well in this solid piece of animation that is both moving and a thoroughly enjoyable experience.
Rating: 9.8/10
Labels: dreamworks